About
The Truth Seeker is a site to make it easier for people to find information when it comes to the topics of climate change, false flags, 9/11, vaccinations, world government, banking fraud etc. It also includes some solutions such as the knowledge of natural law, sovereignty, veganism and the meaning of self-ownership. Most of the content posted on this page is NOT written or made by me personally but taken from the various independent researchers & journalists in the alternative media space. The only content I've written is under the section blog.
John Blaid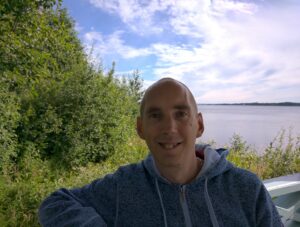 I am just a regular guy who is searching for the truth and that woke up to a totally new reality 2012-2013 where I started to look for answers that could make me understand myself and the world better where I ended up in different rabbit holes so to speak. During the past few years I have made several connections internationally and worked with different freedom movements and people and tried to spread awareness and knowledge through social media and various other platforms.
The idea of "The Truth Seeker" was growing in my mind during a long period of time until one day when I had enough of the censorship where I decided to put it up. My hope is that this platform will provide people with some alternative views in various subjects.
Other places that people can find me
The Truth Seeker Odysee channel
https://odysee.com/@TheTruthSeeker:f
My interviews
https://odysee.com/@johnblaid:d
The Truth Seeker Bitchute channel
https://bitchute.com/tts
Telegram
https://t.me/johnblaidtts
Mewe
https://mewe.com/i/johnblaid
Minds
https://minds.com/johnblaid
Steemit
https://steemit.com/@johnblaid
Blurt
https://blurt.blog/@johnblaid
Substack
https://johnblaid.substack.com/